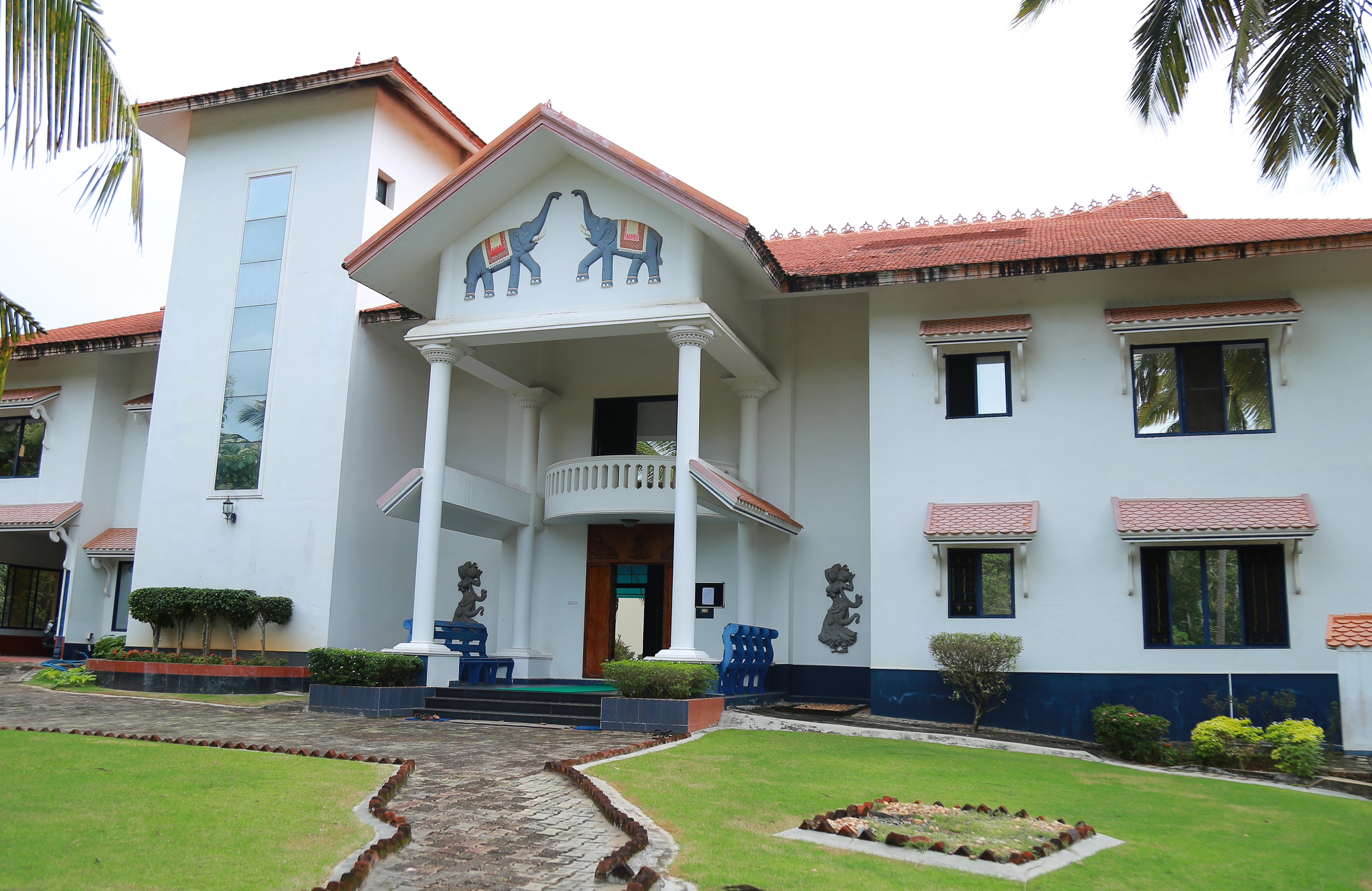 Yogoda Satsanga Society of India (YSS) and Self Realization Fellowship (SRF) were founded by Sri Sri Paramahansa Yogananda in 1917 and 1920 respectively. Inspired by his mission to make available to all, the ancient vedic teachings and scientific meditation techniques for achieving all round success, well being and direct personal experience of God, a small group of his devotees in Thiruvananthapuram started a Dhyana Mandali in 1984.The original meeting place was Chandragiri Lodge in central Thiruvananthapuram. Later the mandali was shifted to the residence of a devotee, Sri. Premkumar. After a while a satellite centre started functioning in Smt. Rema Devi' s house.
To accommodate the steadily growing number of devotees, our senior-most devotee, late Sri. C. K. Raveendranathan donated one of his newly built flats in Kunnukuzhi to YSS on 17-04-2009, where the Dhyana Kendra in the city now functions. Meditations are held here every sunday (except second sunday of the month) from 3 PM to 5 PM. In addition, on all important days as per the YSS calendar, long meditations are held here.
In 2018, an American devotee of Gurudeva, Ms. Racquel Mercedes Smith, gifted to YSS her land of 71 cents with a mansion at Poonkulam, near Kovalam. This house was accepted on behalf of YSS by Swami Omkaranda Giri ji on 3rd March 2018 to function as a kendra. Located in a serene location, this Kendra is conducive to meditation and is apt to function as a retreat centre. It houses a meditation room, a big reading hall and a large conference hall. Meditation is held here on second sunday of every month from 10 AM to 1 PM. Both kendras are ably managed and maintained by local devotees with the help of donations from visiting devotees as well. These kendras also offer YSS publications for sale and any assistance to those who wish to apply for YSS Lessons.
Visiting Hours
Please refer to schedule page